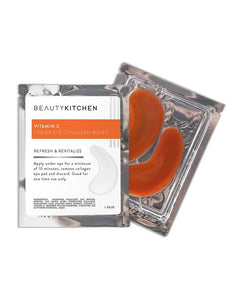 Jam-packed with vitamin c to relieve tired puffy eyes. Double the vitamin c of other brand eye pads.
1 pair of collagen eye pads.
Perfect for on the go, to sleep in, a morning pick me up, for extreme cases of tired eyes leave on until completely dry. The results are instant.